Commercial lighting is used for commercial spaces such as offices, shopping malls, museums, hospitals and government buildings. In the recent years, LED light fixtures have been widely adopted in commercial lighting space because they consume less power and have a longer operational life.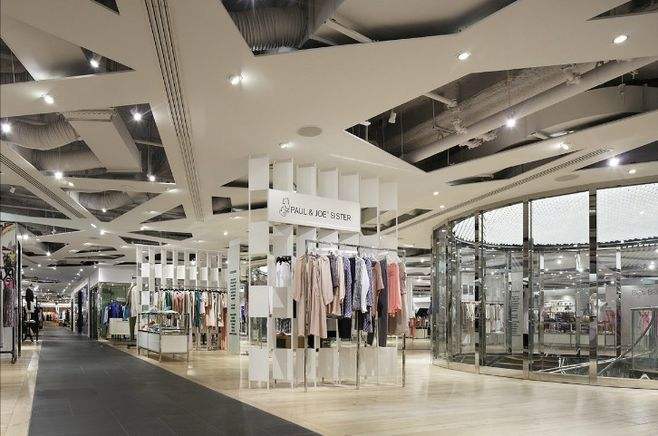 With the advent of commercial society, people have higher and higher requirements for commercial space. Commercial space decoration  in the lighting design is increasingly valued by operators.
Lighting design can attract the attention of consumers, through the shaping of the spatial light environment, creating an attractive display space and display image.
Lighting determines the overall effect of the shop
Shoping and leisure space should use uniform and soft light. The choice of general lighting determines the visual tone of the entire store.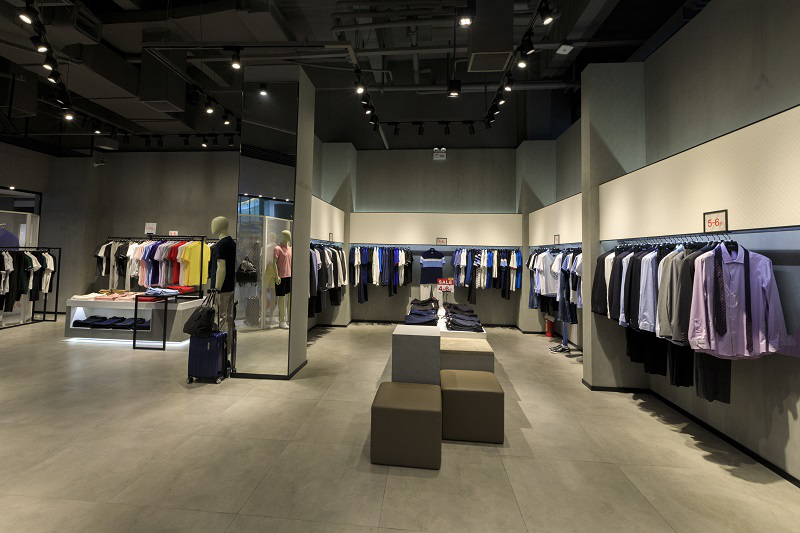 In the product exhibition area, the lighting of corridors and meeting rooms is generally applied with LED downlights and LED ceiling lights.
When Lighting is uniformly arranged, neat symmetry, creating a kind of classic and concise visual sense.
For different brand personality and store style, the choice of general lighting must be in harmony with it. For general lighting applications, whether it's a restaurant, clothing store, club, or coffee shop, one of these products will be right for you.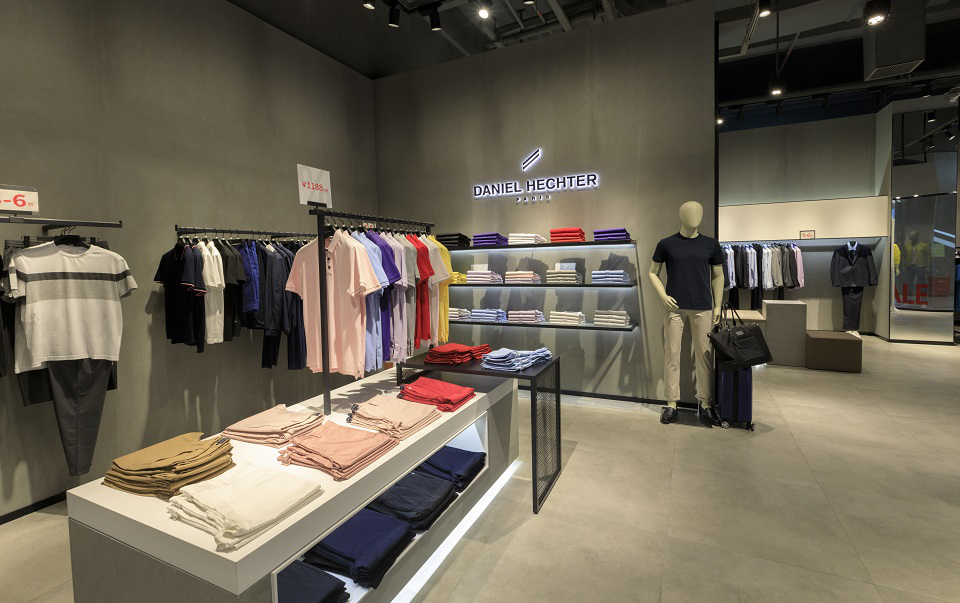 Accent lighting forms the visual centre of the shop's display. 
After planning the general lighting of the shop and counter, select the spot lighting.
Accent lighting is to make the products you want to display eye-catching and shiny in the environment.
To make use of light and shade changes, in conjunction with store layout and related display props, highlight the main new products, profit products, promotional products or clearance products promoted by merchants, so that customers can more easily pay attention to this part of the products, more convenient to choose, so as to achieve the expected sales.
Scene lighting creates personalized store space
A toy store and a SPA need to create a different atmosphere of lighting, the lighting layout for different areas of the same store is also different, such as the entrance, window, counter, shelves, models, auxiliary areas of the store, etc.
Each area can be selected from the atmosphere, illumination control, consumer psychology and architectural coordination to match the scene lighting.
Recommended Luminaire: Pro.Lighting  LED track light Model. SP8035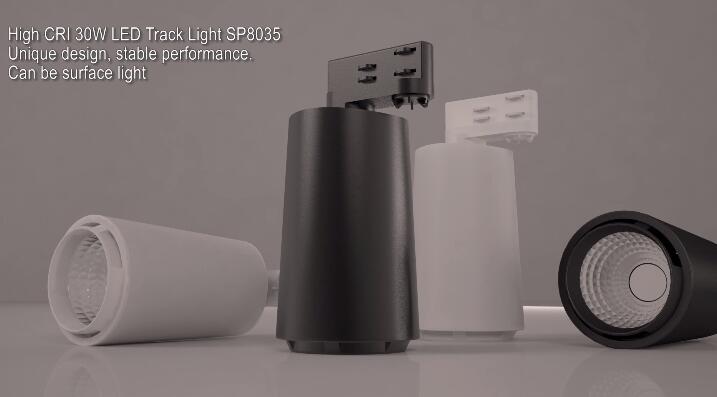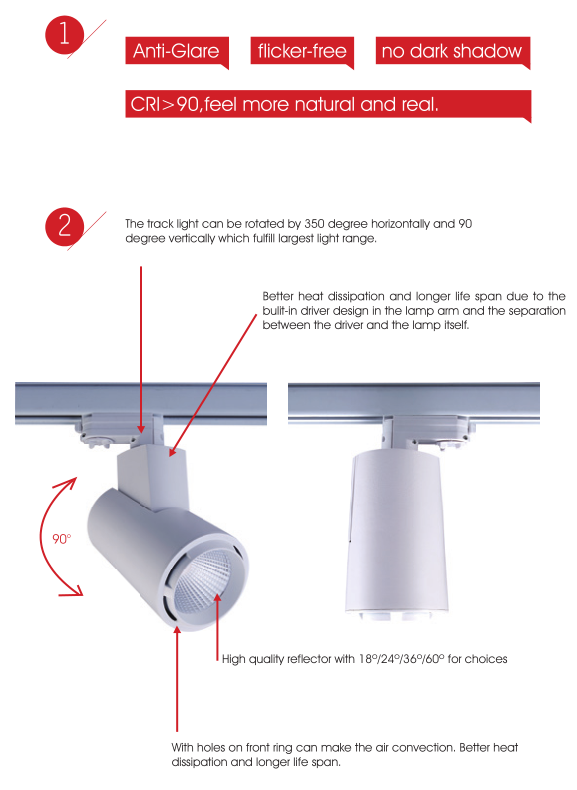 Main features:
1.The track light can be rotated by 350° horizontally and 90° vertically which fulfill largest light range.
2.Better heat dissipation and longer life span due to the bulit-in driver design in the lamp arm and the separation between the driver and the lamp itself.
3.High quality reflector with 18º/24º/36º/60º for choices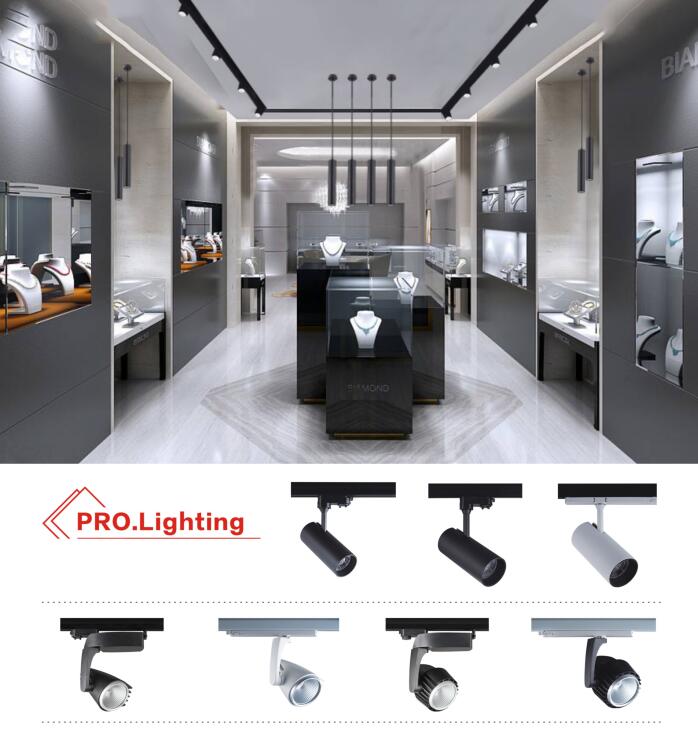 Are there LED lights that you are curious about and would like to see covered in more detail? Let us know by email:sales@pro-lighting.com.cn. You can read about more new and interesting products by follow our Website, Facebook, Youtube, LinkedIn, or Pinterest pages.
---
Post time: Jul-05-2021