Down Light DL4024
Product Detail
Product Tags
Pro.Lighting downlight is popular and widely recognized by its excellent quality, stable performance and unique design compared with the normal product in the market. The character of this down light is anti-glare, flicker free and energy saving.
In addition, by using the imported cob chip, the CRI value has exceeded over 80 so that the light is more close to the natural sunlight, which can protect our eyesight.
To be mentioned, the design of the flexible clip is thoughtful which make it much easier for anyone to install without hurting your hands.
1/. This LED downlight is designed with Anti-glare and Non-flicker features. Using Citizen cob and Philips driver, and it can also be customized. The diamond reflector in the light makes the product more efficient.
2/. What's unique about this product is that the special heatsink design makes the light looks more polished than when the cooling fins are exposed. With all the fins hidden inside the light, the cooling effect is ensured.
3/. This LED downlight is easy for anyone to install. The clip of the light will fit into ceilings of different thicknesses, ensuring a secure installation.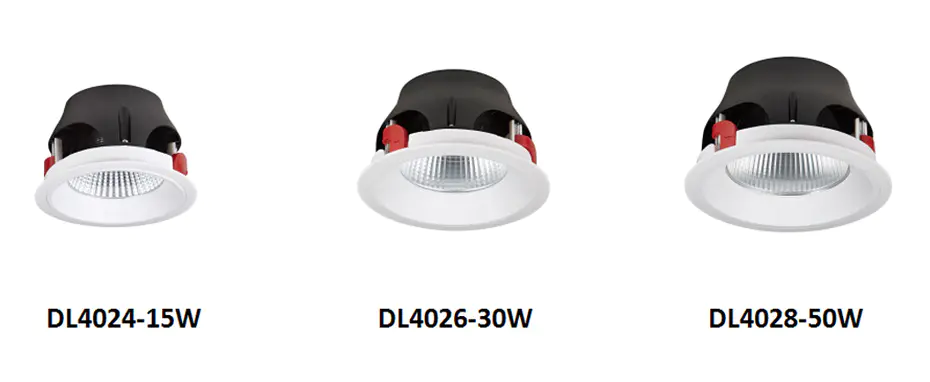 4/. This series of led downlight is available in three sizes for your choice.
Convention center, business center, offices, hotels, museums, hospitals, boutiques, home, and leisure space.etc...
---
Previous:
Down Light 10053LED
Next:
Down Light DL4026
---